nzpm national roadshow
The NZPM Group invite existing shareholders and prospective shareholders to attend a presentation/discussion on what's happening in our Co-operative, given by NZPM Chairman John DeBernardo and Plumbing World's General Manager, Rob Kidd.
We look forward to seeing you there.
Please note: Invercargill's venu has changed. Listed venu below is now correct.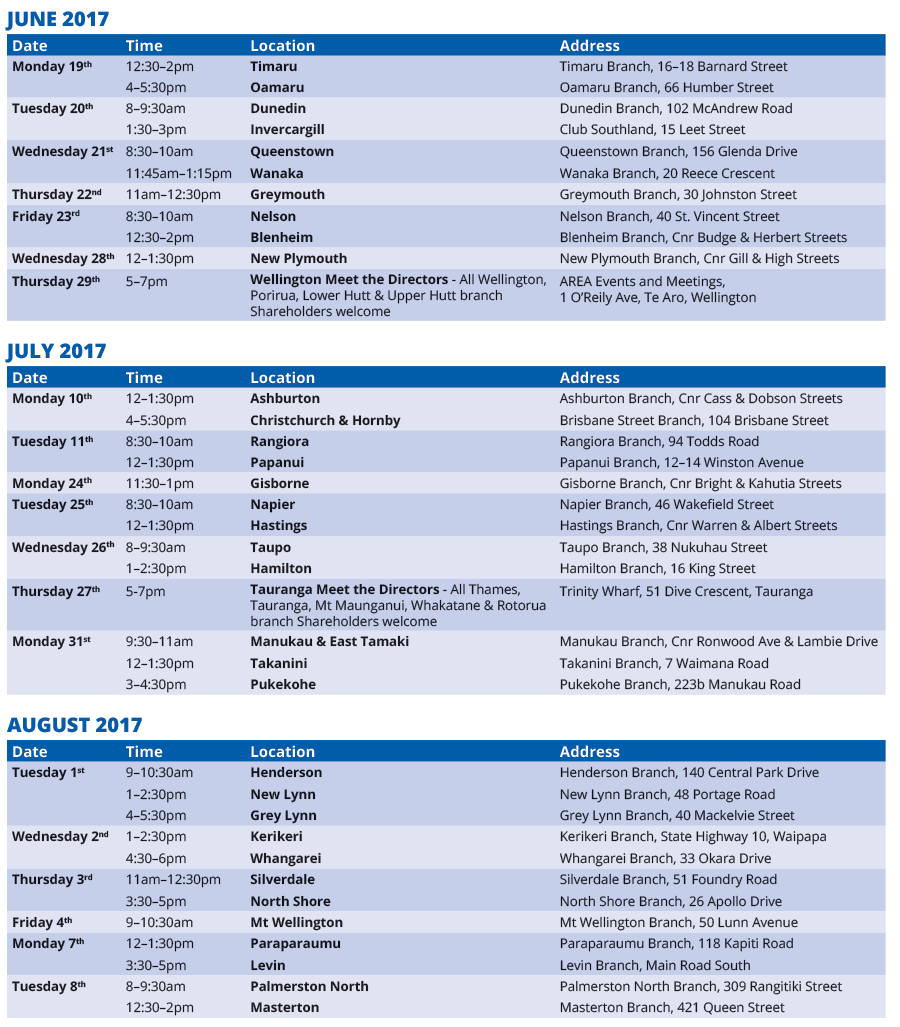 If you have any questions about the roadshow, please email This email address is being protected from spambots. You need JavaScript enabled to view it. or talk to your local Plumbing World Branch Manager
agm 2017
NZPM Group Limited's fifty-third annual meeting will be held in Blenheim. While Blenheim is still feeling the after effects of the Kaikoura earthquake, we are very pleased to be returning to the Marlborough region.
Friday 18th August 2017
For information and how to register, please contact This email address is being protected from spambots. You need JavaScript enabled to view it.