NZPM | 2021 Winners of Co-operative Business of the Year
In February 2022 Co-operative Business New Zealand (NZ COOP) named NZPM Co-operative as their 2021 winner of the Co-operative Business of the Year Award.
The award was presented to the Cooperative Business that made a significant and positive impact within the co-operative community during the 2020/ 2021 year (1 June 2020 – 31 May 2021).
The award is about celebrating the success of the co-operative business model and the winner had to clearly demonstrate the value of the model in returning benefits to members and to their local communities.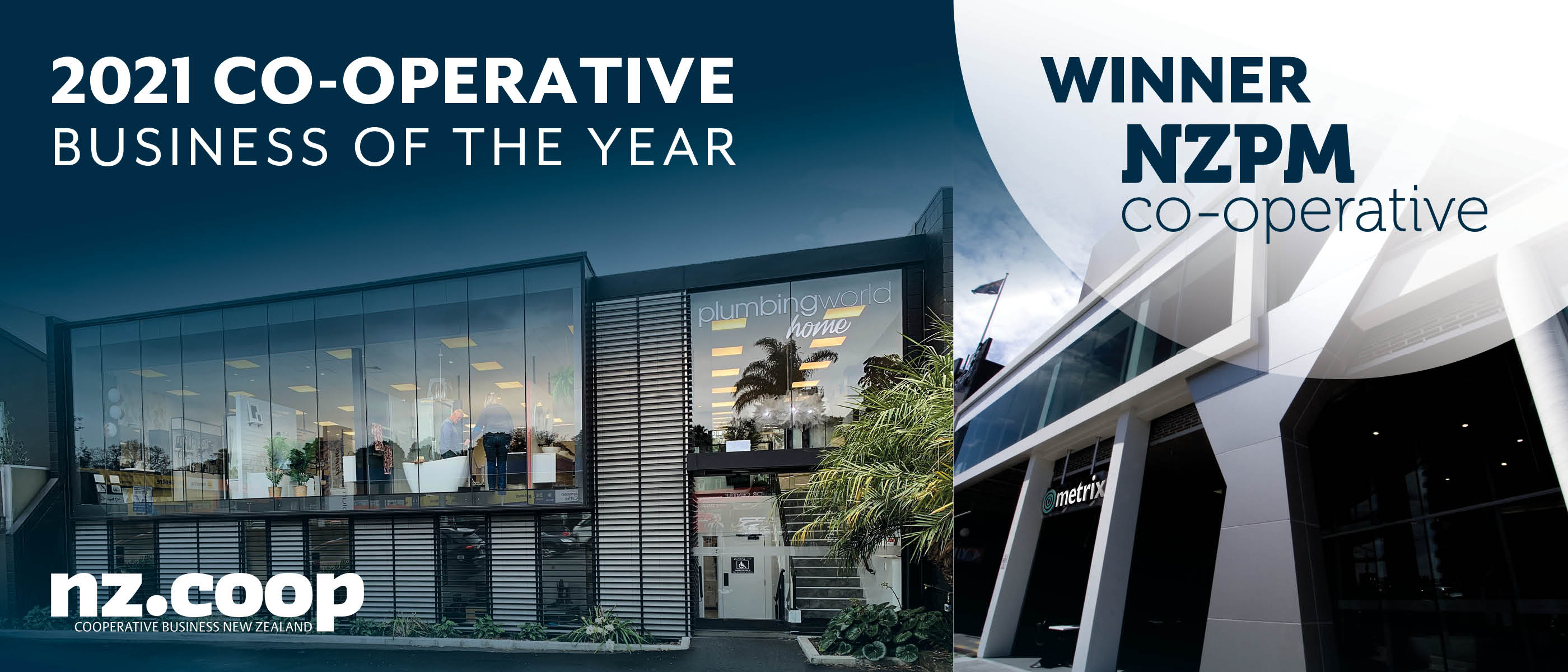 In announcing the winner, the judging panel stated that some of the key reasons NZPM won the award were:
Our strong membership growth
A healthy rebate return to our shareholders
Nurturing the next generation with our Young Plumbers Club and Young Plumber of the Year initiatives
Securing long term supply with our Own Brands
The introduction of our Social Responsibility programme
Our support of Women in the Industry
Being active in the community with our fundraising efforts
NZCOOP had a record number of entries to this year's Awards and the finalists were:
CO-OPERATIVE BUSINESS OF THE YEAR FINALISTS
Ballance Agri-Nutrients | FMG | MG Marketing | NZPM {Winner for 2021}