Plumbing World Beijing Convention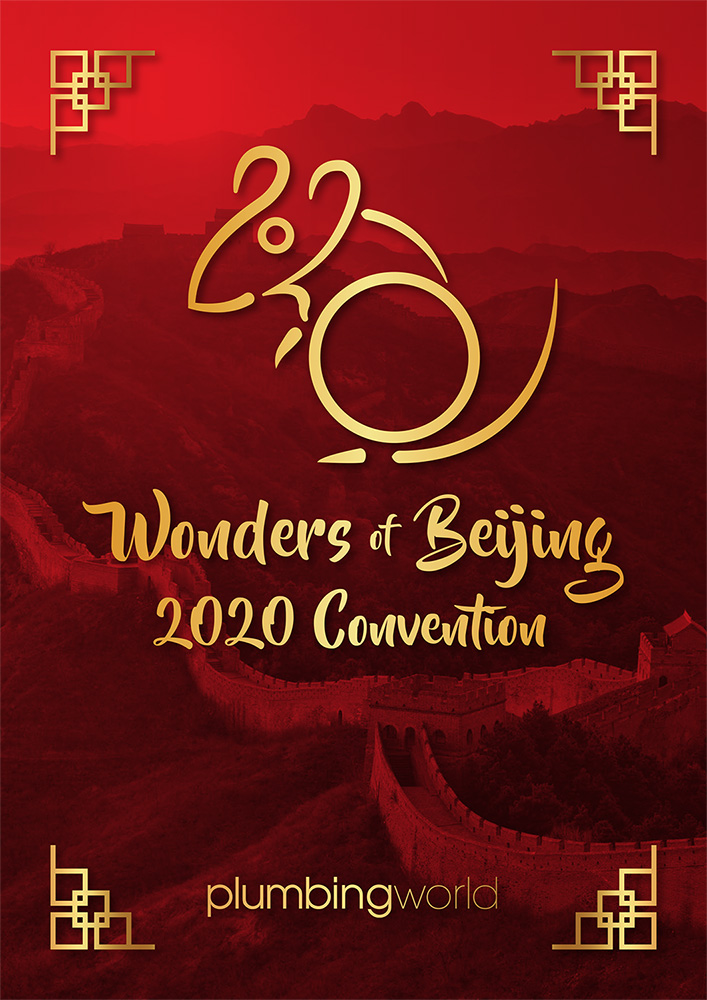 Due to the ongoing pandemic challenges beyond our control, we have sadly needed to make the decision to no longer continue the Wonders of Beijing 2021 Convention. This was a decision not taken lightly and whilst we know this is disappointing for those who were attending, our number one priority is the health and safety of our shareholders, suppliers and staff. We do look forward to the day when international travel opens up more freely again so that we can once again bring to you fantastic destinations with our Overseas Trips program. If you have any questions or concerns in the meantime, please contact Michelle Bingham on 06 350 1636 or This email address is being protected from spambots. You need JavaScript enabled to view it..
Sarah Vining
Marketing Manager & Convention Convenor
Plumbing World has been successfully running their bi-annual Overseas Trips Programme since 1988.
During this time they have given NZPM Shareholders 19 memorable destinations and once in a lifetime experiences. From dining in a sugar cane field in Port Douglas to a cocktail function on the trading floor of the New York Stock Exchange, the PW Trips Programme is renowned for delivering true unforgettable moments. Our Shareholders also value the camaraderie these overseas trips create and they love travelling with their friends every two years to exciting destinations.
The next overseas trip will be to Beijing in 2020. Beijing is a mega-city rich in history that combines both modern and traditional architecture. It is renowned for its opulent palaces, temples, parks, gardens and of course one of the worlds wonders, The Great Wall of China!
Delegates can pay for their trip over a period of time and with a couple of payment options. MaxPoints conversions are also on offer to help offset your travel costs.
If you have yet to experience the magic of a Plumbing World overseas trip, don't delay and talk to your local PW Branch Manager today. For a hassle free and memorable way to see the world, this is a great option for our Shareholders.
Funtimes in Fiji - testimonials