NZPM Co-operative have partnered with selected suppliers to provide very attractive EXTRA's to benefit both your business and personal bottom line!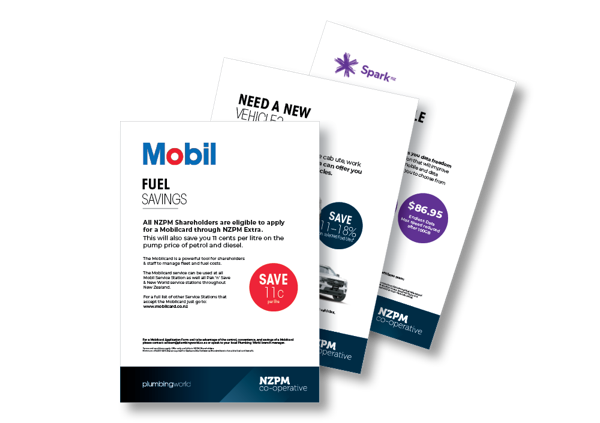 Exclusive to NZPM Group shareholders, our shareholder benefits provide generous discounts and corporate buying rates on vehicles, petrol, software, telecommunications, stationery, insurance and a range of other services.
And there's more on the way – we are continually assessing and evaluating opportunities to benefit the business and lifestyle of our shareholders.
A full list of partners is available click here
NZPM reserves the right to withdraw Corporate benefits from a NZPM shareholder if they move outside the payment terms of these providers.